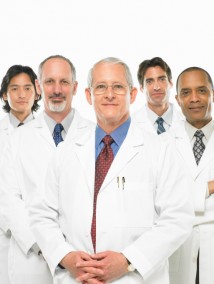 At Harley Street Healthcare, our London dermatology clinic puts your skins needs first. Common skin conditions treated by our dermatologists daily include acne, eczema, psoriasis, rashes, children's dermatology and skin cancers.
Our clinic's ethos has always been to make your skin our priority and therefore adopt a results based attitude. All our dermatologists are fully GMC registered and have multiple accreditations including memberships to the British Association of Dermatology, European Association of Dermatology and American Association of Dermatology.
Dermatologists at our London dermatology clinics have had over thirty years of experience in treating skin disease. They are frequently invited to do teaching seminars in some of the worlds most renowned teaching hospitals both nationally and internationally in addition to attending many conferences around the world educating the masses in the field of skin disease and treatment.
Our Dermatologists have a library of publications and are heavily involved in skin research and studies, some of which have had an influence on modern dermatology guidelines in the UK's best standards of practice for treating chronic skin disease.
If you would like to book an appointment with a dermatologists for a pre existing or unknown skin condition at our London Dermatology Clinics please call us today and a member of our team will be happy to help.