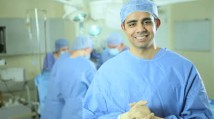 Patients seen at our London dermatology clinics have a wide variety of skin conditions which can be split up into medical and cosmetic. Due to an increased demand for cosmetic services we now have an integrated specialist clinic purely for our cosmetic patients.
All our cosmetic dermatologists have years of experience treating skin disease and due to its popularity, they have now specialized in the niche of anti ageing therapies and skin rejuvenation treatments.
Harley Street Healthcare's London dermatology clinics firmly believe that the best quality of care in cosmetic treatment can only be achieved by GMC registered dermatologists who understand the chemical reactions and side effects to the skin when administering cosmetic therapies.
Cosmetic therapies provided by our London Dermatology Clinics, include anti wrinkle injections, fillers, pigmentation and scar reduction.
If you are interested in finding out more about our cosmetic service or would like to book in for an appointment please call us today.